Franchise Corner
Becoming socio-economically productive is one of the most significant inner yearnings of every human being. We value the urge of every woman of modern India who wishes to contribute to her society as economically-productive member. To accomplish such urge, a partnership business on Franchise model in education sector is considered most assured way due to the following favourable elements associated with pre-primary and primary segment of Education Sector.
The pre-primary and primary segment is flourishing rapidly. Presently about 1.6% of total education market of India comprises this segment. It has been estimated to cross the 2% margin of total education market within next 2-3 years. Safal Teachers Training is one of the partners to it.
More than 12 million children participate in pre-primary education and care centres established by private business companies. Safal Teachers Training contributes to this growth by producing high quality teachers for these children.
Preschool industry is considered one of the recession proof industries, which provides safety of investment. Safal Teachers Training is concerned about investments made by its franchisees.
Modern parents realize the importance of preschool education and consider it as one of the most important family priorities. Safal Teachers Training actively undertakes awareness programmes for parents to enlighten them further.
A London-based market research firm Technavio revealed that pre-school sector in India is likely to achieve a compound annual growth rate of approximately 32% in next three to four years. Safal Teachers Training will continue to play its role as one of the flag-bearers for the estimated growth in pre-primary sector.
There has been rapid increase in demand for pre-school education and care among tier II and tier III cities in India. The demand poise to sustain due to substantial factors such as increase in nuclear family, increase in maternal employment, increase in career oriented parents and increase in family income/affordability. Safal Teachers Training is making all out efforts to satisfy such demand by producing quality teachers.
Education sector is one of the safest sectors with high returns on investment. It also provides immense satisfaction in terms of contribution towards society building. Safal Teachers Training is always supports to bridge the gap between aspiring teachers/entrepreneurs and their rewarding career.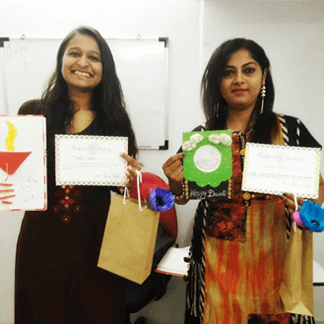 Pre-Requisites for Franchisee of STT
Determination to venture into value-based business in education sector and society building.
A minimum of 300sq ft safe and habitable area is required to establish a Franchise centre with general amenities and fire safety for staff and students.
Capital for initial investment as per relevant Franchise model.
Copies of Aadhar Card, PAN Card, Latest Educational Qualification Certificate of prospective franchisee.
Other requisites are as per standard terms & conditions.
Why Franchise of STT
STT recognises all women entrepreneurs, individuals and institutions who are genuinely interested in women empowerment through a symbiotic education-business model as its natural ally. We integrate our expertise with our prospective Franchisee's approach to build a network for collective growth. STT has been consistently favoured by its Franchisees primarily for the following inherent characteristics-
Business Fundamentals: STT is a value-based parent organisation with strong fundamental business structure.
Sustainability: Sustainability of parent business organisation in market is one of the most important factors for prospective Franchisee or Entrepreneur. STT's more than a decade old credentials and ever-growing business at national and international arena are well known and established.
Guiding Principle: STT believes in principle of growing together. It provides unique scheme to Franchise owner called 'Maximum Revenue with Minimum Investment.'
Support System: STT forges a strong Franchisee-Franchisor relationship with the objective to ensure growth of Franchise from a sapling into a redwood. STT stands behind its Franchisee with rock solid support to get its success replicated at Franchise Centre.
Brand Value: Our Franchisee enjoys immediate reputation on opening a Franchise centre due to the Brand Value of STT earned with sincere hard work over a decade.
Training: STT provides comprehensive familiarisation training to Franchisee to start initial activities/operations.
Onsite Visit: We also provide guidance in running Franchise Centre through onsite visit by our competent representative.
Digital Marketing: Our digital marketing strategy includes Franchise centres also.
Further Details Call: 8879334700
Copyright © 2018. Safal Teachers. All Rights Reserved.
Website Design & Web Development Agency : TECHGATE